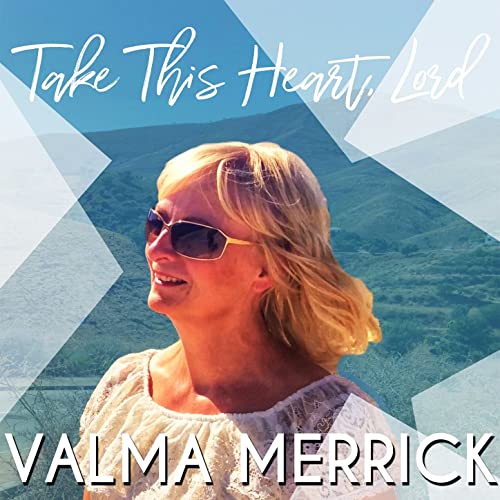 ALBUM AVAILABLE NOW
Passionate and committed worship music that cuts through the noise of life!
Valma Merrick is a European contemporary Christian music singer and Worship Pastor at Hollymoor Community Church. Valma has a passionate and committed style of leading worship and unique voice that cuts so clearly through the noise of life to speak directly to your heart.
Valma say's, " I just love to worship God! If I can help others to do the same, by opening the door for them, then that is a real privilege".
Take This Heart Lord is Valma Merrick's powerful second album. The listener is drawn into a journey from Let it Be Jesus the opening song. It is an amazing testimony full of encouragement that Valma hopes will inspire others.
In 2015 Valma was struck down by a long debilitating mystery illness yet was miraculously always able to continue leading worship. That heart to worship in the storm is found on this album in the songs Waiting Here For You, Broken Vessels, I'am Not Alone, Place of Freedom, It is Well and Holy Spirit and a exuberant rendition of How Can I Keep From Singing Your Praise.
The album closes with Our Father, the prayer that Jesus taught us offered as worship, ending with an Amen that invitingly seems to say Selah.
More Music From Valma
Valma has a wide range of music and worship video's available that will help take you into a place of intimate and glorious worship!
On You Tube.
Watch a wonderful selection of Valma's worship music on the Hollymoor Community Church You Tube channel.